Pro Plan EDC Harku
EDC Harku is first race in Estonia that is organised in Tallinn. The trail is interesting with its sharp turns and easy climbings.
Programme
Track opened: 18:00-20:00
Registration: 19:00-19:45
Opening ceremony: 20:00-20:15
Kids starts: 21:00
Open track starts: 21:30
Starts: 23:00
Awarding ceremony: ca 2:00
---
Important info
Trail is not closed for race. When racing in trail, you have to be alert of not racers.
Medical help for participants neither dogs is not in race site. Emergency number is 112.
Cars has to be parked following the instructions given by organisers.
Smoking is strictly prohibited.
No catering nor water in race day available.
Opened classes
DB RNB – one dog bikejoring (nordic breed)
DB OPEN – one dog bikejoring
DC – one dog canicross
DS1 RNB – one dog scooter (nordic breed)
DS1 OPEN – one dog scooter
DS2 RNB – two dogs scooter (nordic breed)
DS2 OPEN – two dogs scooter
DCK1 – one dog canicross (age up to 9y)
DCK2 – one dog canicross (age 10-13y)
TRAINING – for enthusiasts, simplier
TRAINING class
Training class is for sports enthusiasts, who doesn't want to race for place. The starting intervalles have been expanded to prevent difficult passings in the trail. There are no ranking. Open class is good way to start competing in sleddog sport races. To participate in open class, select the class TRAINING in registration form.
Signs in trail
Trail is marked with IFSS approved markings and with serie markings.
Blue square — move straight

Red circle — turn marked direction

Yellow triangle — difficult element
Bib number
One bib number will be given for all stages. Location to place bib number differs between stages. Info about placing the number will be given from info tent.
In case of losing bib number, replace number will be given from event centre for 5€.
---
Fees
1. start
16€
price ends on July 28, 2019
2. start
10€
price ends on July 28, 2019
Kids start
0€
price ends on July 28, 2019
Training start
10€
price ends on July 28, 2019
---
Trail info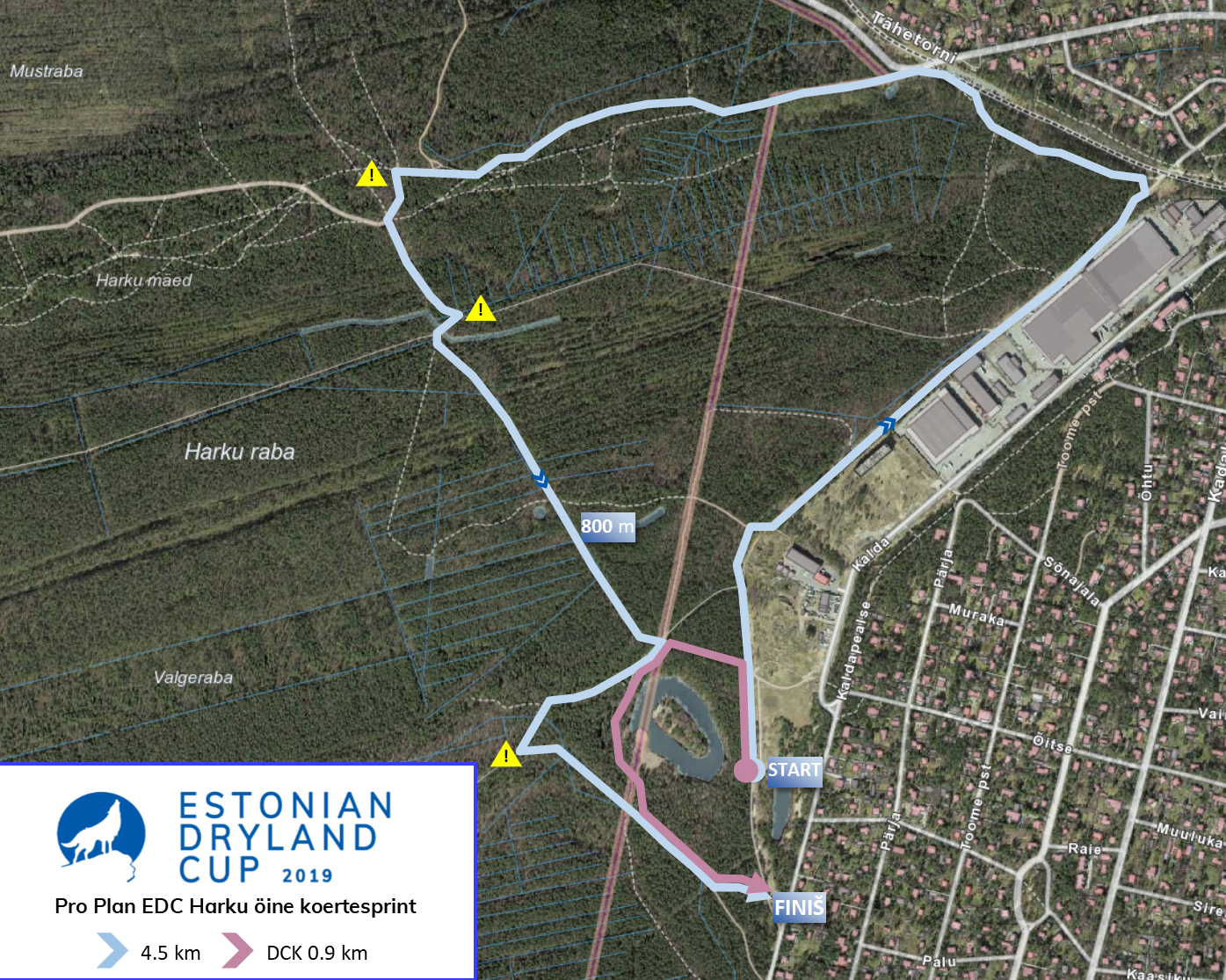 ---
Locations
Directions to event centre:
---